What is Enrichment?
This page should help to answer some general questions you may have about enrichment.   For a detailed explanation of our charter and a description of a School wide Enrichment Model (SEM) school, please click here: School-Wide Enrichment Model Sumary
---
Enrichment is an essential component of our school.  Students receive enrichment through a variety of ways each day/week.  In the classroom students may receive enrichment by exploring areas of their interest.  At times, students may work with another teacher, in a small group, to explore an area of interest.  For a period of time in the Fall and again in the Spring, ALL students participate in "Enrichment Clusters".  This time in a cluster provides another opportunity for students to receive enrichment.  Read below for more information about clusters.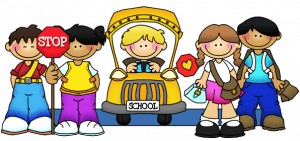 Q:  What are "Clusters"?
A:  For a period of 8-10 weeks in the Fall and 8-10 weeks in the Spring, every student will participate in our school-wide "Enrichment Clusters".  This is a critical part of our charter and our goal of meeting each child's needs.  Enrichment clusters are designed by student interest to explore new ways to learn Georgia Performance Standards that will result in a product or community service.  At the end of the 8-10 week period, we will host a "Cluster Extravaganza" to display the students' work.
Q:  What are the characteristics of clusters?
A:  The major characteristics of Clusters are:
Enrichment clusters are open to ALL students Kindergarten through 5th grade.
Enrichment clusters are based on STUDENT INTERESTS.
Enrichment clusters are multi-age groups.
Enrichment clusters are selected by teachers and students.
Enrichment clusters allow for independent work within the cluster.
Specific blocks of time are set apart for enrichment clusters.
Enrichment clusters are taught by individuals that have an interest or expertise in the topic being studied.
Enrichment clusters are modeled on the inductive approach to problem solving.  They are not mini-courses.
Enrichment clusters work to be authentic.  They attempt to see what service they may provide or what product they can create.
Q:  How can I help with clusters?
A:  The ways that parents and members of the community can help are countless!!  We are always in need of someone with expertise in an area, donations of materials, and often an extra set of hands.  If you would like to volunteer resources or time, please let your child's teacher know.